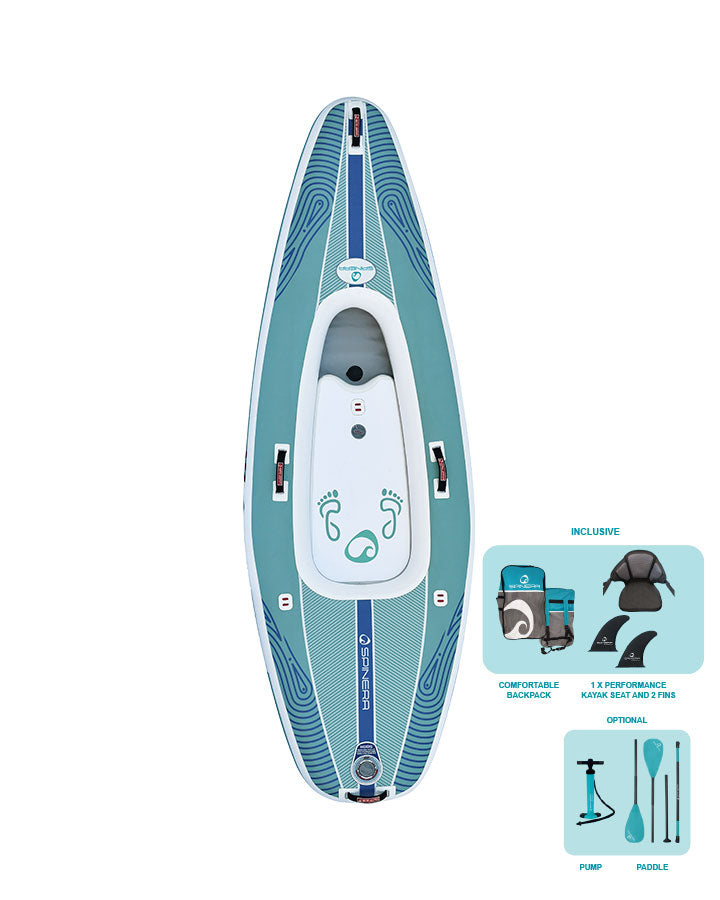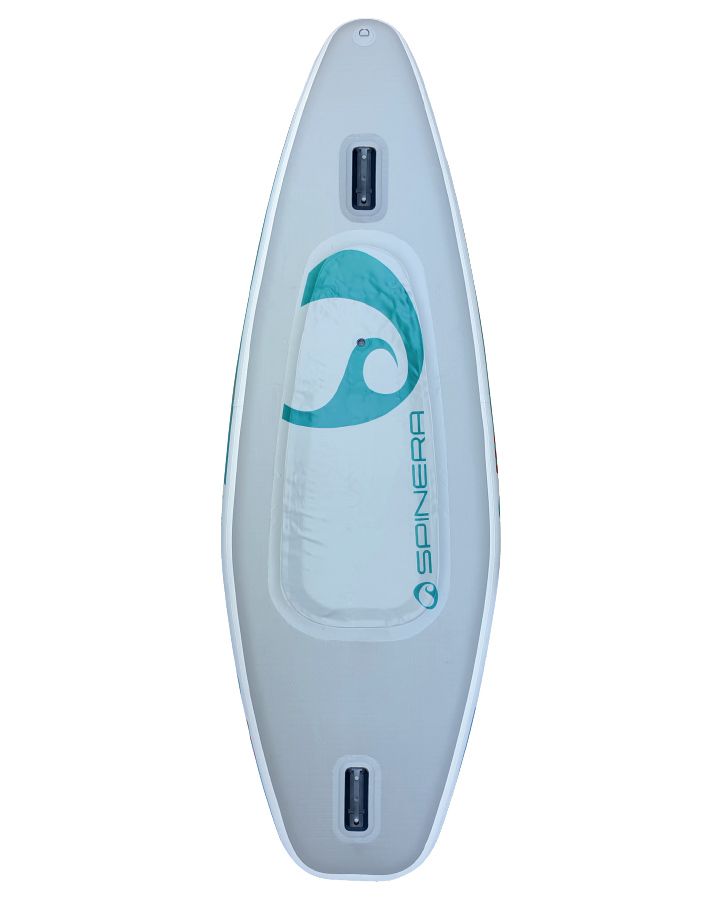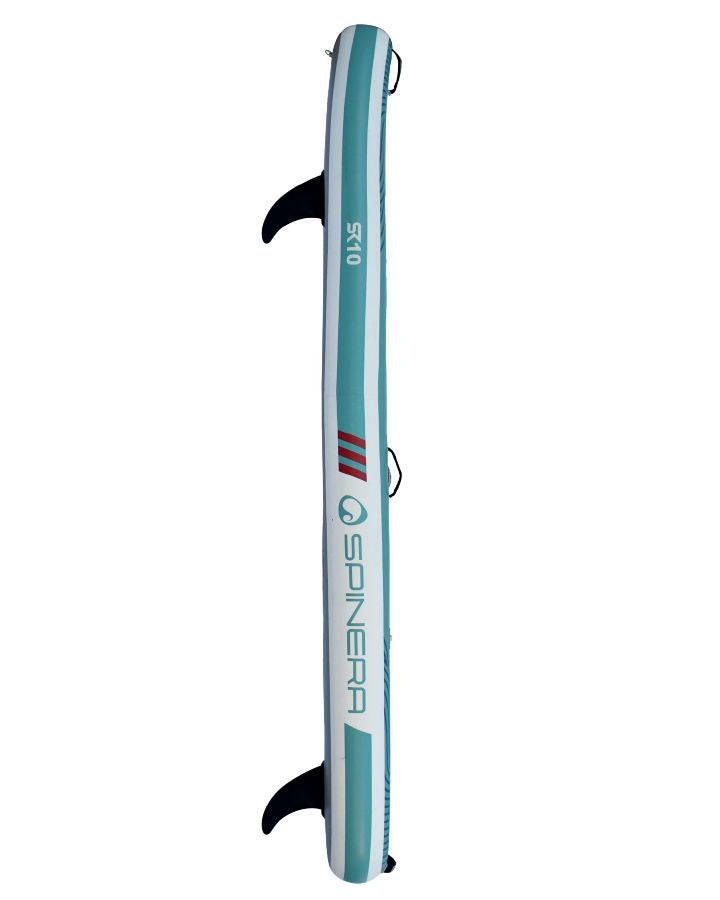 SPINERA SUP KAYAK SK 10 1P
---
Experience Ultimate Watersport Luxury: The Spinera SUP Kayak Sk 10 - 1 Person

Elevate your watersport adventures with the Spinera SUP Kayak Sk 10, the embodiment of educational, luxurious, and premium aquatic experiences. Dive into a world of high-quality watersports with this exceptional product, meticulously designed for those who seek the best days on the water.

Product Features:

Versatility at Its Best: The Spinera SUP Kayak Sk 10 is the ultimate all-in-one watersports companion. Whether you're in the mood for stand-up paddleboarding or kayaking, this inflatable beauty has you covered. It's designed to be the perfect fit for one person, providing an intimate and thrilling water experience.

Built to Last: Crafted with precision and durability in mind, this kayak-SUP hybrid boasts a double chamber construction with 20cm HDDS (High Density Drop Stitch) material. This not only ensures maximum stability but also guarantees that your adventure companion will withstand the test of time, making it an educational investment in your watersport skills.

Luxurious Comfort: The Spinera SUP Kayak Sk 10 comes complete with a premium kayak seat. This means you can effortlessly switch from paddling in the standing position to comfortably cruising in the seated position. Whether you're exploring tranquil lakes or conquering gentle river rapids, you'll do it in luxurious comfort.

Accessories Included: Your purchase includes a heavy-duty bag for easy transport and storage, 2 fins for enhanced maneuverability, and a repair kit without glue, ensuring that your watersport journey remains uninterrupted.

Ready for Adventure: With 4-point D-rings strategically placed, this versatile vessel lets you attach accessories and gear, making it perfect for extended trips, educational expeditions, or simply enjoying a leisurely day on the water.

PRODUCTION / MATERIALS:

Designed for 1 Person

Double Chamber: 20cm HDDS - High Density Drop Stitch

8cm Floor/Bodyboard

4 point D-Rings

*Note: all SUPs & Kayaks need to be inflated prior to initial use.