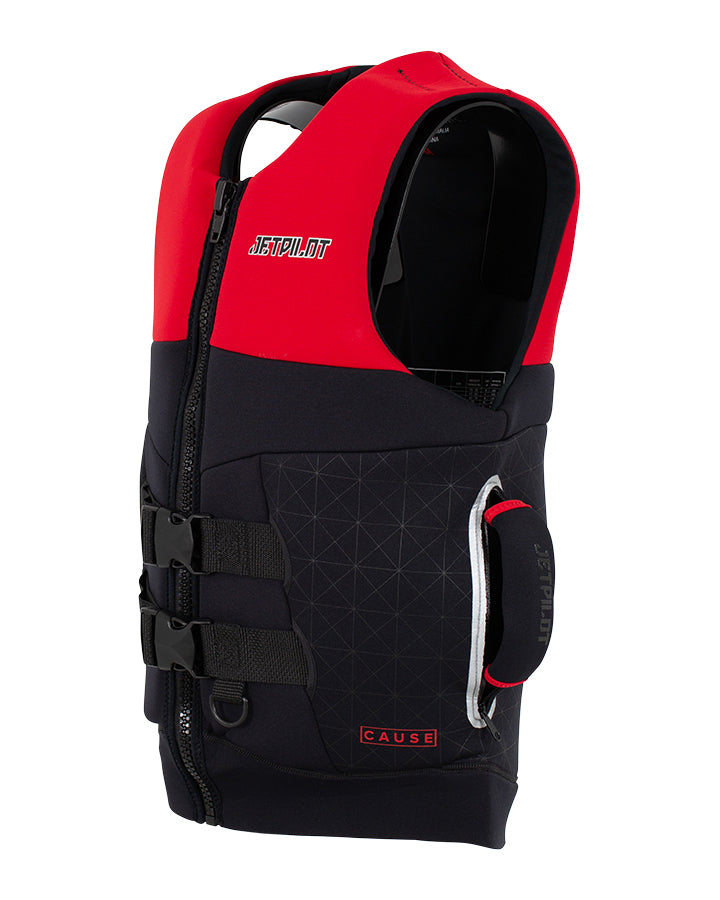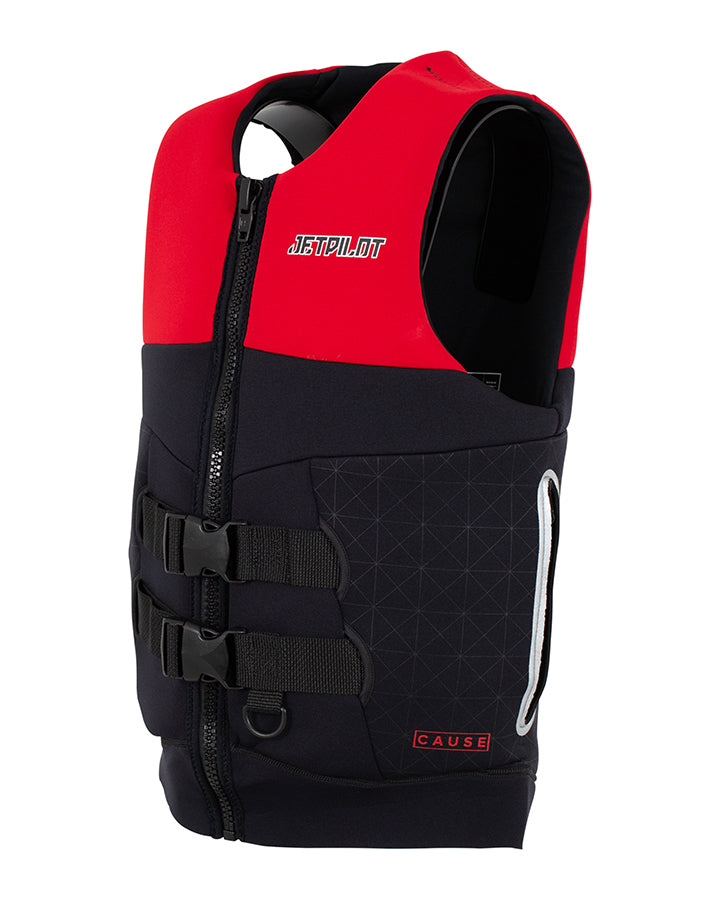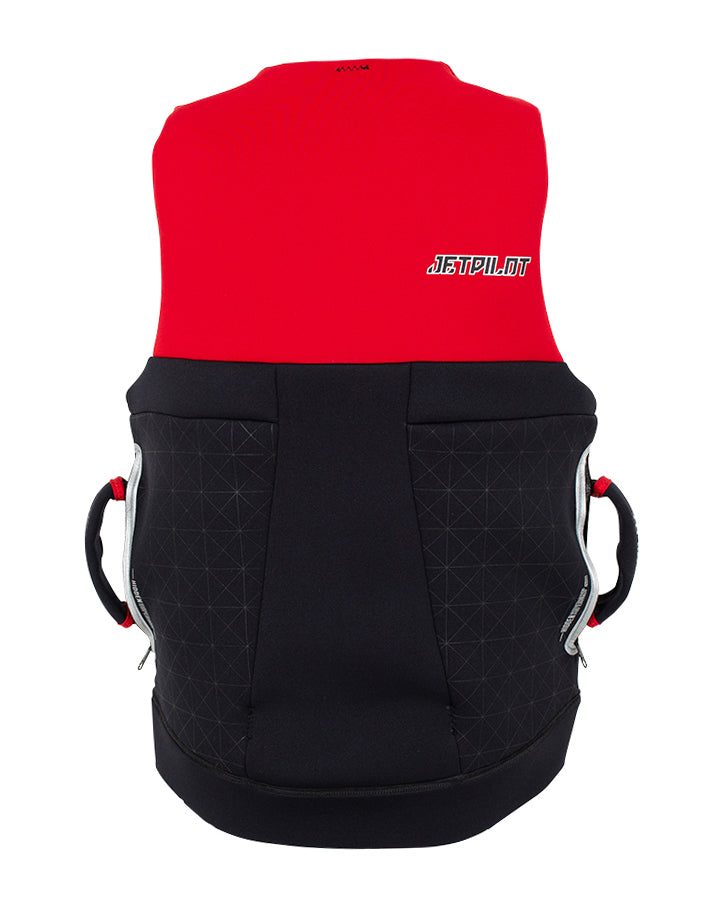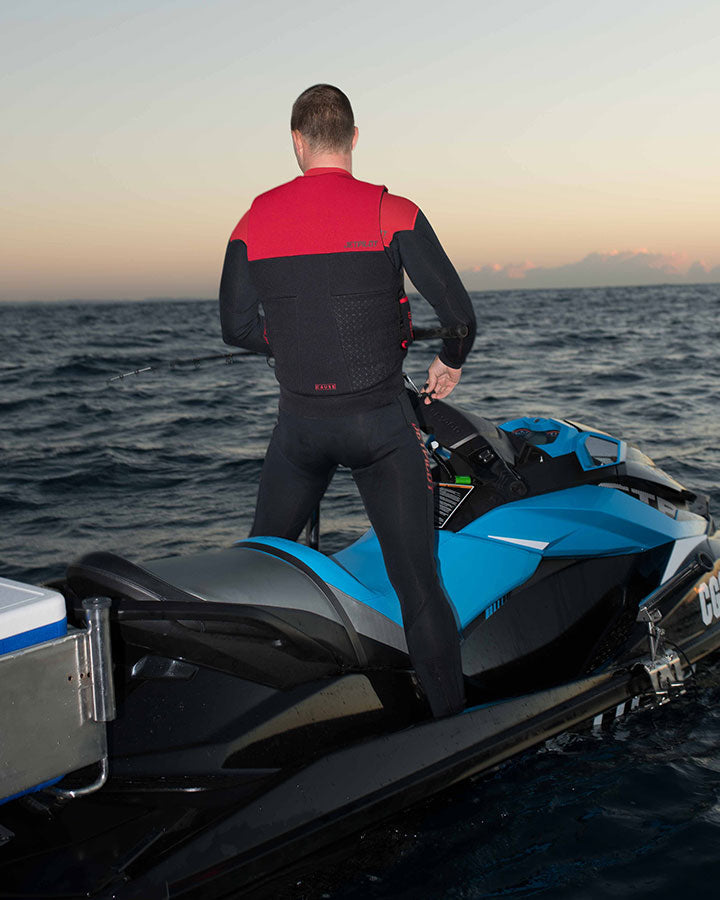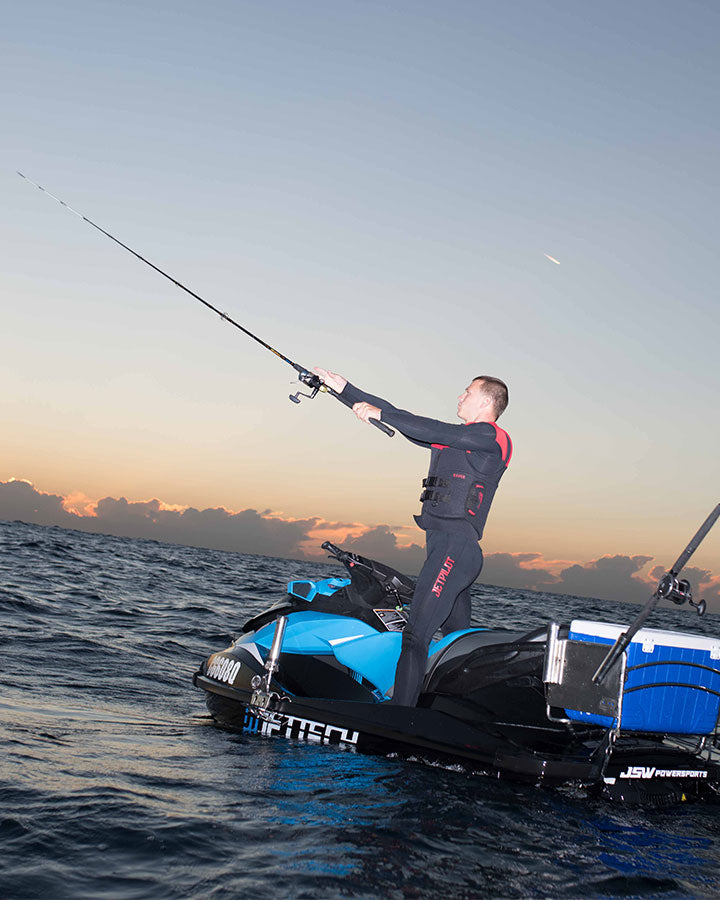 Jetpilot Cause Mens S-Grip Life Jacket L50 - Red
---
Ready for summer on the water? Jetpilot's Cause Mens Life Jackets is a lightweight segmented fit neoprene vest, ideal for Jet skiing, boating and wakeboarding. This is the perfect cross over vest built with action sports in mind and suitable for all water sports activities. The Hidden Super Grip handles are perfect for taking passengers on Jet ski rides. This is one of Jetpilot's toughest vests and has been a popular pick year in and year out.

PFD's found on Jetpilot.com.au have been rigorously tested and is certified to Australian Standards AS4758. This will give you peace of mind when you are participating in your chosen water sports activity. The team at Jetpilot Australia have you covered with highly reliable and durable PFDs.


Product Description.

Australian Standards L50 Approved
100% Flexlite Ultra Neoprene
Super Grip Handles
Durable PK Lok Zipper
Bevelled Edge Buoyancy Foam
Lanyard Safety Clip

*Please note jetpilot.com.au personal floatation devices comply and will display relevant information for current Australian Standards (AS) they are manufactured to the current standards of AS 4758.