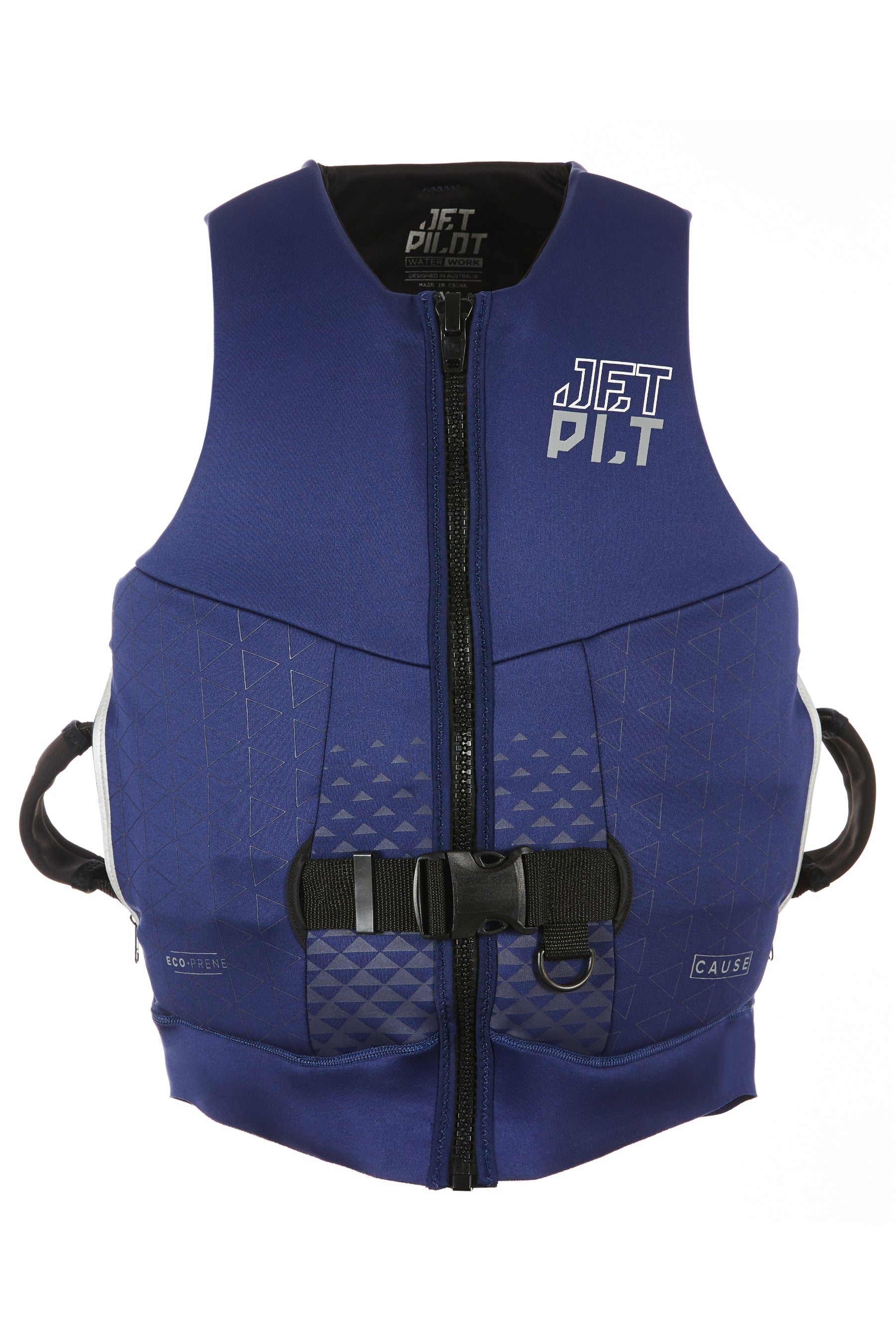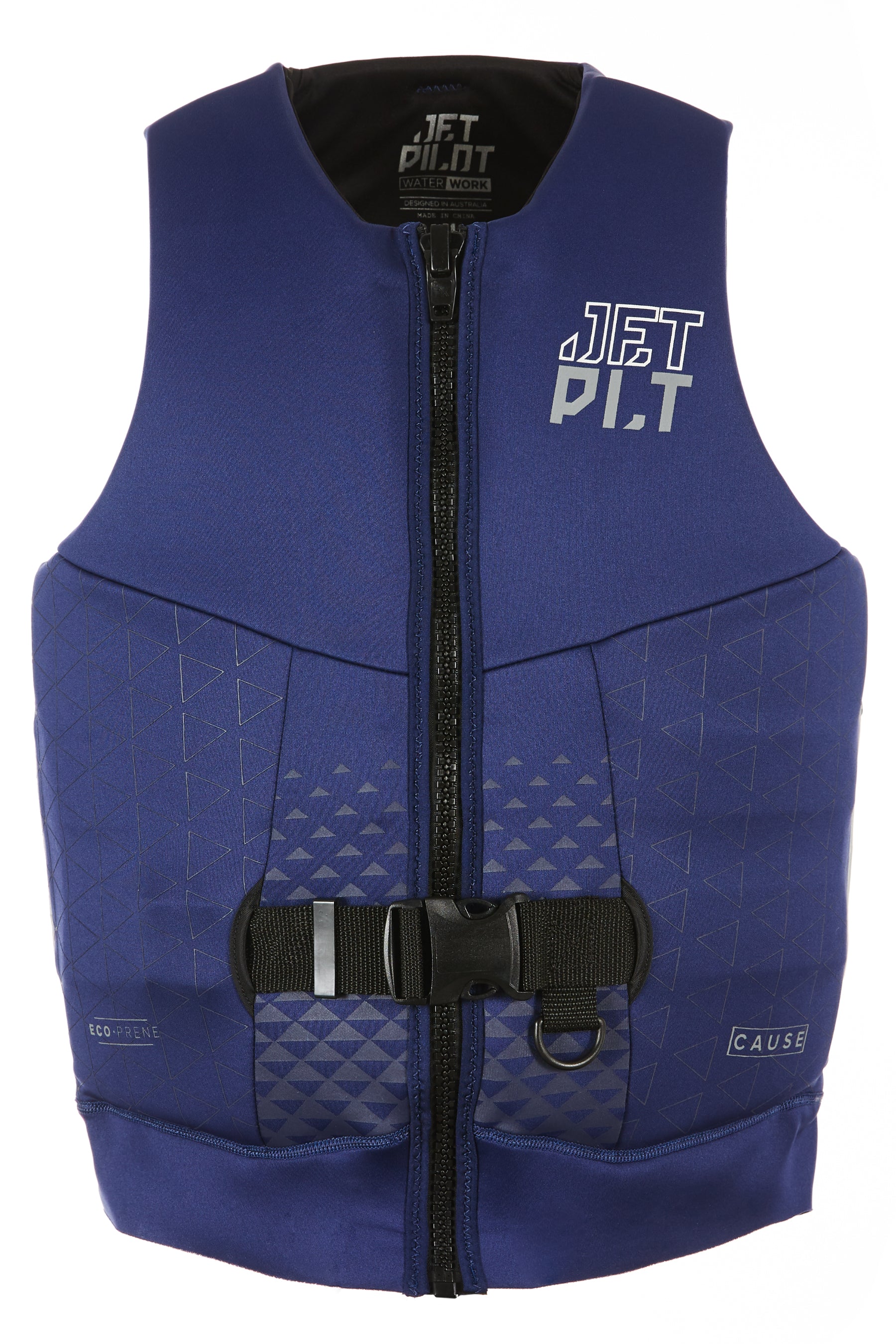 Jetpilot Cause Mens S-Grip F/E Neo Vest - L50S NAVY
---
Looking for a new vest to keep you safe on the water? Check out the Jetpilot Cause F/E Mens Neo Life Jacket - L50S! This vest is approved by Australian Standards and is made of 100% Flexlite Ultra Neoprene, so you know it's comfortable and of high quality. It also features super grip handles, a durable PK Lok Zipper, and Freelite L50S buoyancy foam. Plus, the lanyard safety clip will keep you attached to your boat or jetski in case of an emergency. So whether you're hitting the waves or just cruising around the lake, make sure you're doing it in style and safety with the Jetpilot Cause F/E Mens Neo Life Jacket - L50S!

Remember a Personal Floatation Device (PFD) or life vest is an essential when participating in water-based activities. Whether you are on a personal watercraft, boat, kayak, wakeboarding, wake surfing or water skiing it is highly recommended you have a suitable life vest. PFD's found on Jetpilot.com.au have been rigorously tested and is certified to Australian Standards AS4758. This will give you peace of mind when you are participating in your chosen water sports activity. The team at Jetpilot Australia have you covered with highly reliable and durable PFD's.


Product Features.

Australian Standards L50S Approved
100% Flexlite Ultra Neoprene
Super Grip Handles
Durable PK Lok Zipper
Freelite L50S Approved
Bevelled Edge Buoyancy Foam
Lanyard Safety Clip

*Please note jetpilot.com.au personal floatation devices comply and will display relevant information for current Australian Standards (AS) they are manufactured to the current standards of AS 4758.